Without a shadow of doubt HKExpress is the worst airline on earth. Just last week they cancelled a confirmed flight which was paid in full. They were courteous enough to send me SMS to notify me of the cancellation; please see below:-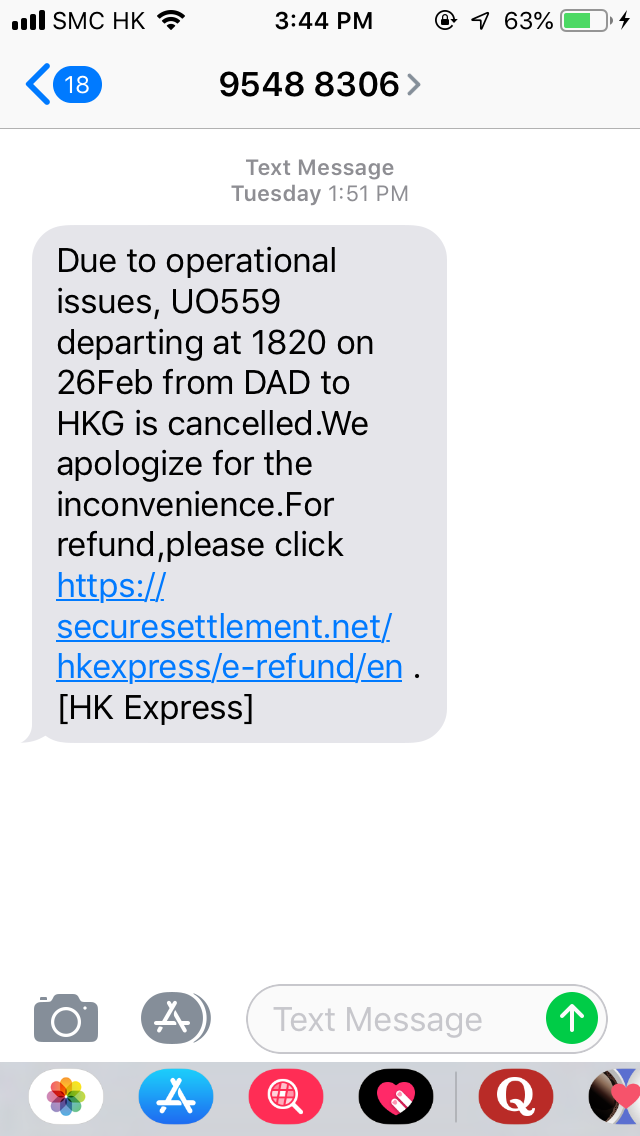 Not only did they not immediately refund and compensate passengers they asked you to click on a link to request refund.
Not only did the link not work properly it also said that under no circumstances will refunds be made and that HKExpress had final say on any matter of refunds including flight cancellations.
Customers who are left in the lurk in the last minute are not only not given any relief they even have to apply for the refund.
And if you are successful in the application you will receive an email like this:-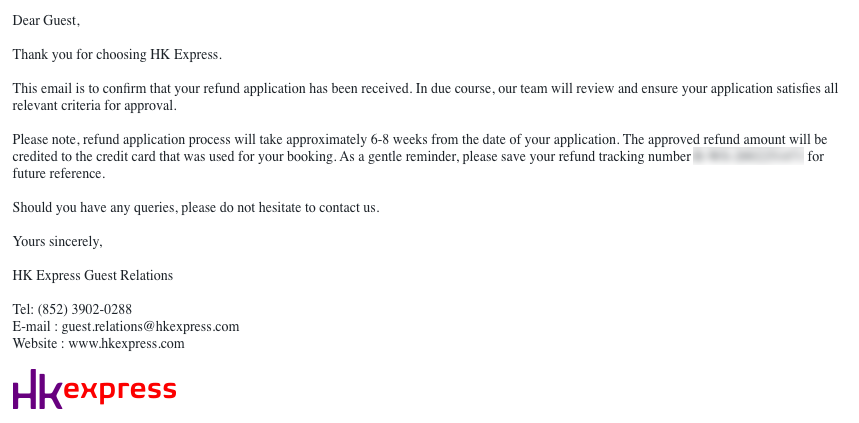 It is therefore reasonable to conclude that this airline is unethical and should be avoided.