Yet Again the mainland Chinese translation leaves everyone in the dark. I tried searching to get transport from Hong Kong to Shenzhen Airport and everywhere it gave reference to "Yuanfang Mall" and if you look on Google maps nothing comes up.
I later found out that Yuanfang Mall is actually Elements Mall in West Kowloon. Yuanfang is the mandarin phonetic translation of Elements which is why nobody in the English-speaking world could possibly understand any of the instructions given.
The Exact Address is:-
ChinaLink Office (in Chinese it is called 中港通)
1/f, Elements Mall in the Fire Zone
Kowloon Station
Since the Elements Mall is extremely big, please find some pictures for the ticketing office:-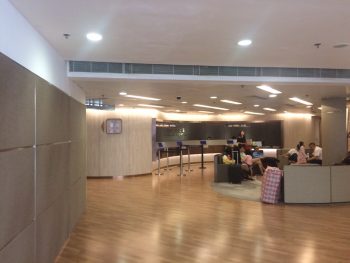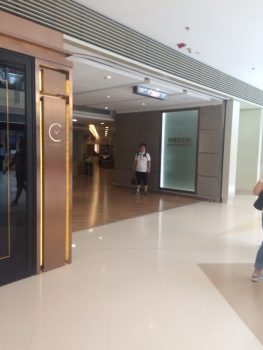 the coaches leave every 30 minutes and basically leave the 15 and 45 minute past every hour.  The earliest one leaves at around 6:15a.m. in the morning and the last one at around 7:15p.m. – but these schedules constantly change so it is worth double checking before hand.
You can potentially arrive 5 minutes before the bus departs and still get a ticket and get on board provided that there are still seats on the coach.
Telephone Hotline is +852 2230 3030
Shenzhen–Hong Kong
Shenzhen Airport—Kowloon, Hong Kong (by bus)
| | | | | |
| --- | --- | --- | --- | --- |
| | Boarding Place | Fare | Duration | Time Schedule |
| Hong Kong→Shenzhen Airport | 1st floor of Elements Shopping Mall, Kowloon Airport Express Station | CNY90 | 75 minutes | 07:15~19:15, every 30 minutes |
| Shenzhen Airport→Hong Kong | Desk A08 and B04 in the Arrival Hall of the Terminal Building | CNY90 | 75 minutes | 09:30~21:00, every 30 minutes |
Hotline: 800 999 5678
Shenzhen Airport—Sheung Wan, Hong Kong (by bus)
Boarding Place
Fare
Duration
Time Schedule
Hong Kong→Shenzhen Airport
HK-Macau Ferry Terminal, Sheung Wan
HKD100/one-trip; HKD160/round-trip
90 minutes
08:00~10:00, 15:30~20:00 every 30 minutes;
11:00~15:00 hourly
Shenzhen Airport→Hong Kong
Desk A08 and B04 in the Arrival Hall of the Terminal Building
CNY100/one-trip; CNY160/round-trip
90 minutes
09:15~20:45, every 30 minutes
Shenzhen Airport—Hong Kong Airport (by bus)
Bus Route
Stops
Time Schedule
Charge
Duration (hour)
Shenzhen International Airport→Hong Kong Airport
Shenzhen Bay Port
09:00-22:30 (30 minutes interval)
CNY180-Hong Kong Airport
CNY90-Kowloon
CNY40-Shenzhen Bay Port
2